Flash Floods Hit Rathfarnham

- 23 June 2007

Rathfarnham was in absolute chaos on Friday 22 June when the Owendoher River burst its banks after heavy rainfall.

Unconfirmed reports stated that nearly 20mm of rain fell within the Rathfarnham area within a two-hour period on Friday afternoon.

Around 1pm, the Owendoher River couldn't take any more and burst its banks with disastrous consequences. The worst hit are was Taylors Lane beside St. Enda's Park. The boundary walls of the park collapsed as the Owendoher River flooded onto the nearby road. The Gardai were quick to react and closed off the road due to safety concerns.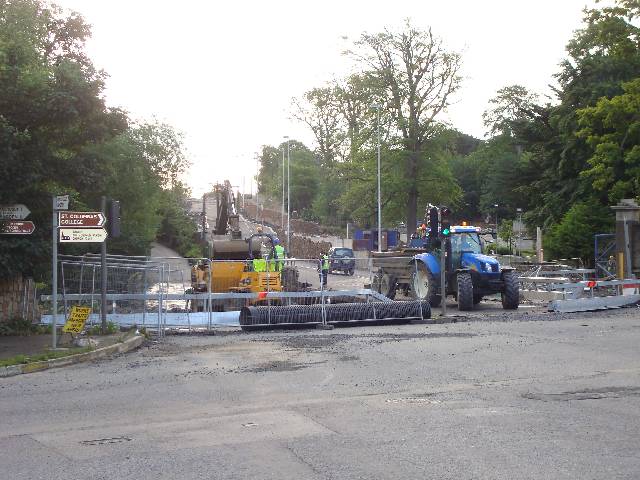 Mr and Mrs. Fitzpatrick from Whitechurch were caught up in the mayhem in St. Enda's. A shocked Eimear Fitzpatrick told Rathfarnahm.com 'We were in the local park around 1pm and it just bucketed down. When we came down to the bridge, it wasn't there anymore! There were about 5 park keepers and they told us to get out of the park immediately.'

The Gardai also closed off Whitechurch Road from the Tuning Fork as the flooding continued down the banks of the Owendoher. The road closures had a huge impact on traffic around Rathfarnham and revellers heading to the rock concert at Marlay Park were advised to avail of public transport.

Residents at Grange Park housing estate had a close call as the water creeped up to the doorsteps. Fortunately the rain subsided in the late afternoon and no damage was reported.

Met Eireann is reporting a wet but warm summer. Is this the result of global warming? We'll have to wait and see!