Danielle Lloyd To Open Up Nightclub in Rathfarnham

- 24 March 2007

Model Danielle Lloyd will fly into Dublin next week to open up a new nightclub in Rathfarnham Village.

The glamorous model will accompany Coronation Street star Ryan Thomas at the opening of 'Touch' (on the upper level of Seasons Pub) on Friday 13 April. The club owners have made a good choice as Lloyd's presence should attract a lot of media attention for the plush nightclub.

Lloyd made headlines across the world in January 2007 when she was accused of bullying Bollywood actress Shilpa Shetty on the TV show Celebrity Big Brother. Lloyd lost modelling contracts worth hundreds of thousands of pounds after she and co-celebrities Jade Goody and Jo O'Meara ganged up on the Indian actress.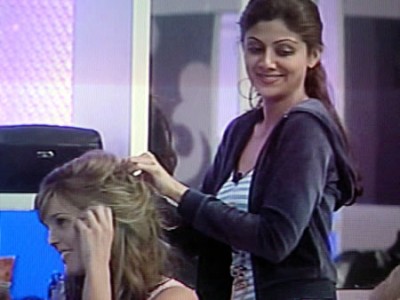 All Publicity Is Good Publicity

Things have certainly turned around for Lloyd after her infamous appearance on Big Brother. The contracts that she lost in January are now returning. Her short appearance in Rathfarnham next week will pocket her a nice E6000.

A large crowd is expected for the opening on Friday night. It will be really interesting to see what kind of response Lloyd will receive from the young people of Rathfarnham. The club owners probably won't care how the crowd responds as long as the story is reported in the press the next day.