The Dragons Den is Coming to Rathfarnham!!!!
December 2008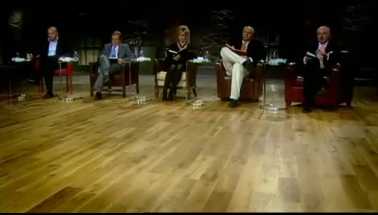 The hit TV show, Dragon's Den is coming to Rathfarnham in early 2009. RTE bought the popular format from the BBC and is setting up Den at Taylors Three Rock at the foothills of the Dublin Mountains.
The Irish Dragons are made up of five successful entrepreneurs. They are: Gavin Duffy, Bobby Kerr, Sean Gallagher, Niall O'Farrell and Sarah Newman.
For those who haven't seen the show on BBC, the series simply involves budding entrepreneurs pitching their business ideas to five investors with the hope of leaving with some dosh. If a Dragon is interested in investing, he/she will demand a huge stake in the business in exchange for investing.
It is an interesting time to run with the programme in light of Ireland's stormy economic climate. Gavin Duffy, one of the leading Dragons, has even commented about having second thoughts since the country has slipped into a deep recession.
Expect some very good television!